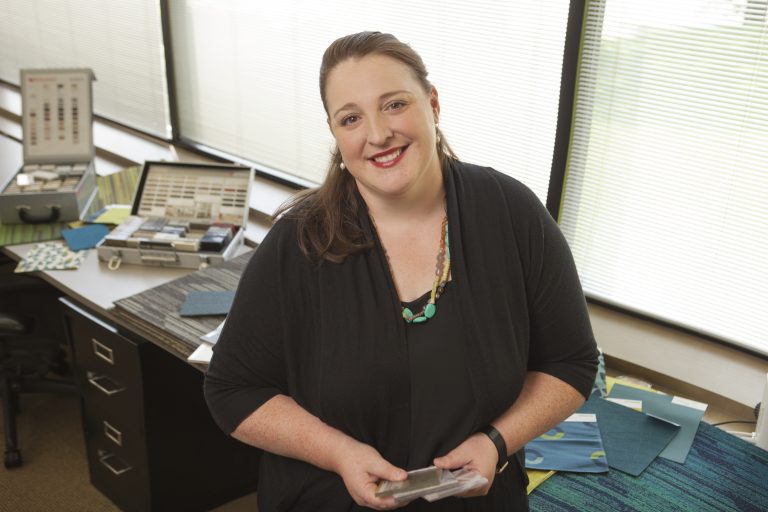 MEREDITH DAVIES SPRAY
Director of Interiors
The Inspiration
I don't remember a time when I didn't want to design or build something. As early as the first grade I was building dollhouses out of shoeboxes for my friends' Barbies. I love creating cohesive spaces that allow people to engage with their environment. I am also inspired daily by the people I work with; never a dull moment around here.
The Education
• Bachelor of Interior Design, University of Arkansas
• Bachelor of Architecture, University of Arkansas
• LEED Green Associate
The Work
I work primarily on the interiors of all our projects, but when needed I jump into architectural work, graphic design, signage and wayfinding. As interiors coordinator, I take full advantage of my dual degrees in architecture and interior design. My goal is to be involved from the onset of the project, providing input in the initial space-planning phase through the shaping of the interior architecture. My unique abilities provide insights into the client's vision, often providing them with opportunities and solutions they never imagined. With my passion for interior design combined with my knowledge of the architectural process, our designs can be incorporated seamlessly into the final built solution.